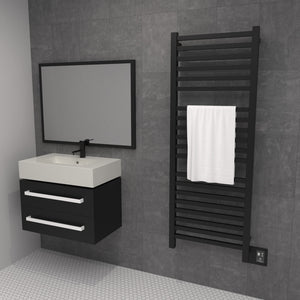 Towel warmers, once a luxury reserved for upscale hotels and spas, have found their way into homes around the world. These versatile devices not only elevate your daily routine but also bring a touch of luxury to your bathroom. Let's explore the many benefits and uses of towel warmers:1) Warm, Cozy Towels:The primary function of a towel warmer is to provide you with warm, cozy towels whenever you need them. Imagine stepping out of the shower on a chilly morning and wrapping yourself in a toasty towel. It's a simple pleasure that can make your daily routine more enjoyable.2) Quick...
---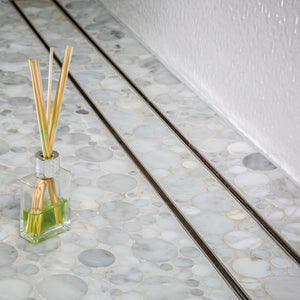 Maximizing Drainage with Very Long Linear Drains Are you tired of dealing with puddles and standing water in your shower? It's time to talk about very long linear drains. These extended-length marvels can transform your shower experience from ordinary to extraordinary, and they're not just functional – they can add a touch of elegance to your bathroom.The Shower Upgrade You Didn't Know You NeededLet's start by understanding what very long linear drains are. They're like the sleek, modern cousins of traditional round shower drains. But here's the twist – they're longer, much longer. These linear drains are designed to efficiently...
---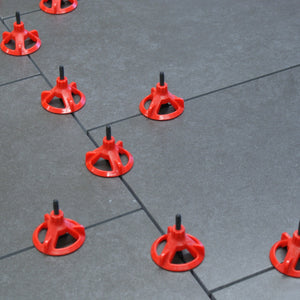 Understanding and Preventing Tile Lippage Lippage, the height difference between two adjacent tiles, can significantly impact the aesthetics of your flooring and pose a potential tripping hazard. In this article, we will explore the causes of lippage and offer advice on how to prevent it during your tile installations.Identifying the Causes of LippageOne common cause of lippage is an uneven subsurface. Tile installers must prioritize leveling the subsurface before laying any tiles or stone pavers. If they encounter an uneven surface, various products are available in the market to assist in achieving a level foundation. A crucial guideline to follow...
---
Enhancing Your Home's Aesthetic with Chameleon Tile and Stone Registers When it comes to flooring, the finer details can significantly impact your home's overall aesthetic appeal. Enter Chameleon Tile and Stone Registers – a versatile solution seamlessly integrating with various flooring materials, from hardwood to marble. In this overview, we shed light on the remarkable features and practicality of these registers.Versatile CompatibilityChameleon Registers stand as the top choice for a wide range of flooring materials, including ceramic tile, porcelain tile, slate, granite, marble, travertine, concrete, cork, hardwood, and bamboo floors. Whether you're working with 3/8-inch or 1/2-inch materials, Chameleon has...
---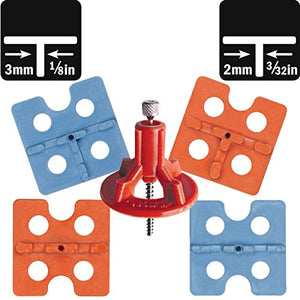 ATR Tile Leveling Lippage-free System – A Comprehensive Guide Introduction: The ATR tile leveling system is an innovative tool designed to eliminate lippage in tile flooring, ensuring a perfectly flat surface. Whether you're an experienced professional or a DIY enthusiast, this system can transform your tile installation process. It interlocks tiles, creating a seamless, level surface while the setting material cures. This design minimizes settling, shrinkage, and warping, resulting in a flawless finish. Advantages of using the ATR Tile System: Effortless Efficiency: The ATR system not only simplifies tile installation but also boosts productivity by 20 to 35 percent. Sustainability:...